DIY Halloween Costumes Perfect for You
Let me remind you I spent my last two years of college at Purdue.  In case you haven't heard, Purdue is famous for Breakfast Club.  You wake up at the crack of dawn, dress up, and go to the bars.  Now I always wondered which college kid got the bright idea to wake up before the sun rises to go in costume to the bars, but it's a tradition that has stuck.  And it is awesome!
Now I was a young one in my class, so I didn't come of age until May my Junior year.  Breakfast Club occurs on the mornings of a home football game and on Grand Prix, so unfortunately I missed out of the festivities for that year.  But I did have my senior year.
As a college kid, you see some creative ways to stretch a buck for a costume.  It wasn't unusual to see multiple cardboard box Tetris pieces walking around on campus Breakfast Club morning.  And a group of us may have had a go around as Blue's Clues characters one morning.  We had Blue, Magenta, Salt, & Pepper.  We were missing a Steve though, who decided at the last minute he needed catch a few more zzz's.
I have to say, DIY costumes are the best in my opinion.  So I've rounded up a few I think would be awesome to bust out at your next costume party, or even better yet, at Breakfast Club.  ;)
Gumball Machine
Photo Credit: http://www.thejoyoffashionblog.com/2014/10/halloween-homemade-gumball-machine.html?m=1
Ice Cream Cone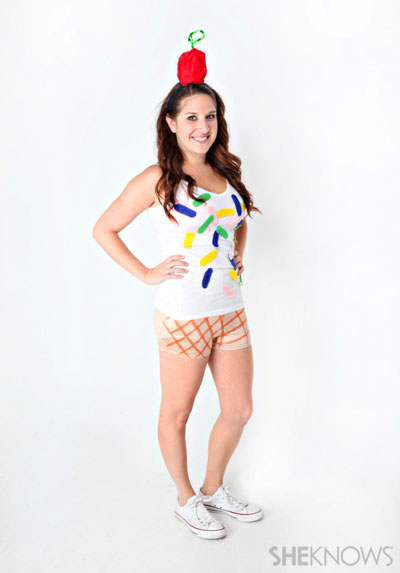 Photo Credit: http://www.sheknows.com/holidays-and-seasons/articles/1018349/make-your-own-ice-cream-cone-costume
Lego
Photo Credit: http://www.dreamalittlebigger.com/post/homemade-lego-costume-tutorial.html
Happy crafting!
STB Babe,
Caitlin <3