The Ultimate Guide to Eye Makeup: Tips, Techniques, and Product Recommendations
Your eyes are the windows to your soul, and with the right eye makeup techniques and products, you can enhance and highlight their beauty. This article covers everything you need to know about eye makeup, from creating the perfect winged eyeliner to choosing the right eyeshadow shades for your skin tone. So whether you're a beginner or a pro, read on for tips, techniques, and product recommendations to create stunning eye looks that will make you feel confident and beautiful.
Prep and Prime Your Eyes
Before you start applying any eye makeup, it's essential to prep and prime your eyes to ensure that your makeup stays in place all day. Start by cleansing your face and applying a hydrating eye cream to prevent dryness or creasing. Then, apply an eyeshadow primer to your lids to help your eyeshadow stay put and prevent creasing or smudging.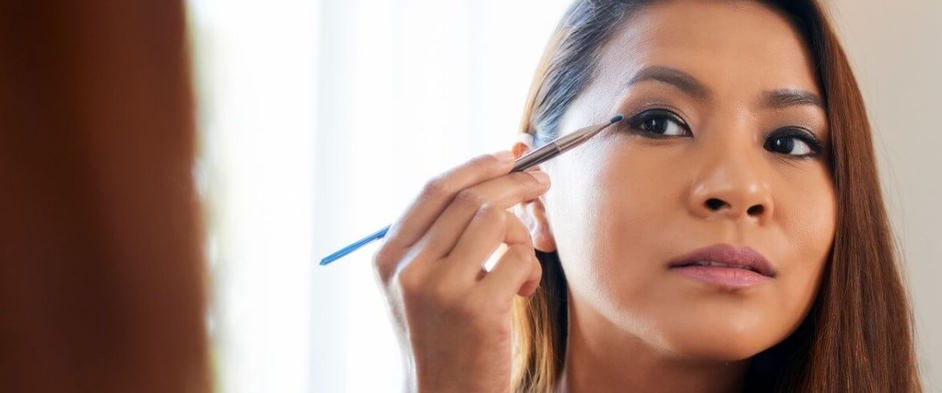 Choosing the Right Eyeshadow Shades
When choosing eyeshadow shades, it's essential to consider your skin tone and eye color. If you have fair skin, you can create a beautiful natural look with shades like champagne, peach, and light brown. For medium skin tones, bronze, copper, and warm brown shades look beautiful. Dark skin tones can pull off bolder and brighter shades like gold, deep purples, and emerald greens.
Creating a Smokey Eye Look
A smokey eye is a classic look for a night out or a special occasion. Start by applying a medium-toned shade to your crease and blending it outwards. Then, apply a dark shade to the outer corner of your eyes and blend it into the crease. Next, the light shade highlights your brow bone and inner corner. Finally, finish the look with winged eyeliner and mascara.
Mastering the Winged Eyeliner
Winged eyeliner is a timeless look that instantly makes your eyes look bigger and more defined. Start by drawing a thin line along your upper lash line with a liquid eyeliner. Then, draw a small line upwards from the outer corner of your eye to create the wing. Connect the wing to the rest of your liner and fill any gaps. Create a thicker line and a longer wing for a more dramatic look.
Choosing the Right Mascara
Mascara is a staple in any eye makeup routine, and choosing the right one can make a significant difference in the look of your lashes. To add volume, look for mascara with a thick brush and a volumizing formula. If you want to add length, look for mascara with a thin brush and a lengthening formula. Waterproof mascaras are great for long wear and will prevent smudging and smearing throughout the day.
Product Recommendations
To help you achieve your desired eye makeup look, it's important to have the right products in your makeup kit. It might include a variety of eyeshadow palettes, eyeliner in various shades, and mascara to help enhance your lashes. You might also want to consider using false lashes or extensions for a more dramatic effect.
Whether you're a makeup beginner or a seasoned pro, there's always something new to learn when it comes to eye makeup. But, with the right techniques, tips, and products, you can achieve any look you desire, from natural and subtle to bold and dramatic. Use this ultimate guide to eye makeup as a starting point to help you perfect your skills and create your own unique makeup looks.